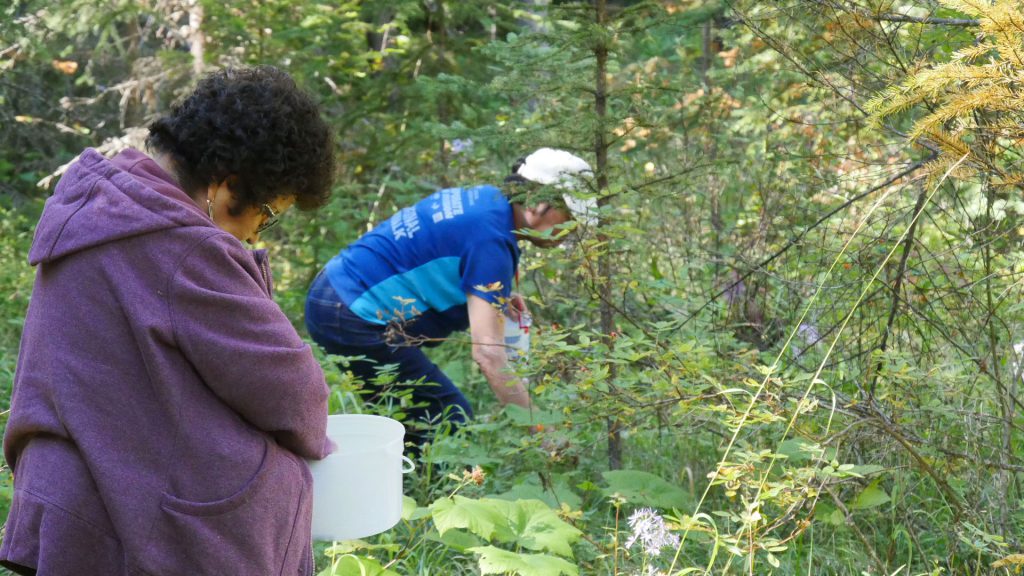 The Natural Resource Department took Elders berry picking on Friday, Sept. 11.
"The berry picking went very well. We had, I believe, nine community members out and about. They thoroughly enjoyed themselves. If nothing more, they actually enjoyed each other's company which they don't get to do very often," says Natural Resource Manager Edna Boston.
The whole group went to see Moffat Falls, had a picnic in the parking lot and took a little drive for berry picking afterwards. A few of the Elders preferred watching over heading out into the bush themselves.
Boston hopes to take Elders berry picking one more time before it gets cold.
Xat'sull Elders go berry picking (PDF)